An unfortunate reality is that women typically have substantially lower retirement savings than men.
Among the reasons researchers give for this savings gender gap is that women, on average, earn less than men. This affects the size of their superannuation guarantee (SG) contributions and their ability to make voluntary contributions.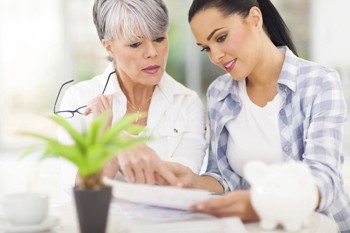 Another factor is that many women leave the workforce for a period to raise children, again affecting their compulsory contributions and voluntary contributions.
And if that wasn't enough, women have longer life expectancies than men and therefore have to stretch their retirement savings over a longer time.
Rice Warner Actuaries recently conducted research (PDF) into specifically why women do not make greater voluntary contributions to super, providing more valuable insights into super's gender gap.
It was presented at the Conference of Major Superannuation Funds in March.
The research, which included a survey of some 1500 female fund members, confirmed that the biggest reason for women not making voluntary super contributions to super is simply not having enough money.
As well, the survey revealed inconsistencies in the level of engagement that survey respondents have with their super. In turn, this may influence their willingness to make voluntary contributions.
The survey found that:
70% of survey respondents did not make voluntary contributions.
More than 60% of respondents not making contributions believed they could not afford to do so.
Almost 70% did not know their financial needs in retirement.
More than 80% of respondents had not sought advice about their super from their super fund or any other source.
90% checked their super balances at least once a year yet did not know what investment option their super savings were invested in.
This latest addition to the bank of superannuation research certainly gives Government, super funds and, obviously, fund members themselves plenty to think about.
Perhaps key messages for individuals arising from the research is to question whether their involvement with their retirement savings is sufficient and to consider taking advice about whether they can afford to make voluntary super contributions.
By Robin Bowerman
Smart Investing
Principal & Head of Retail, Vanguard Investments Australia
2nd April 2014